Consumer Health Tech Company: the world's largest company of the future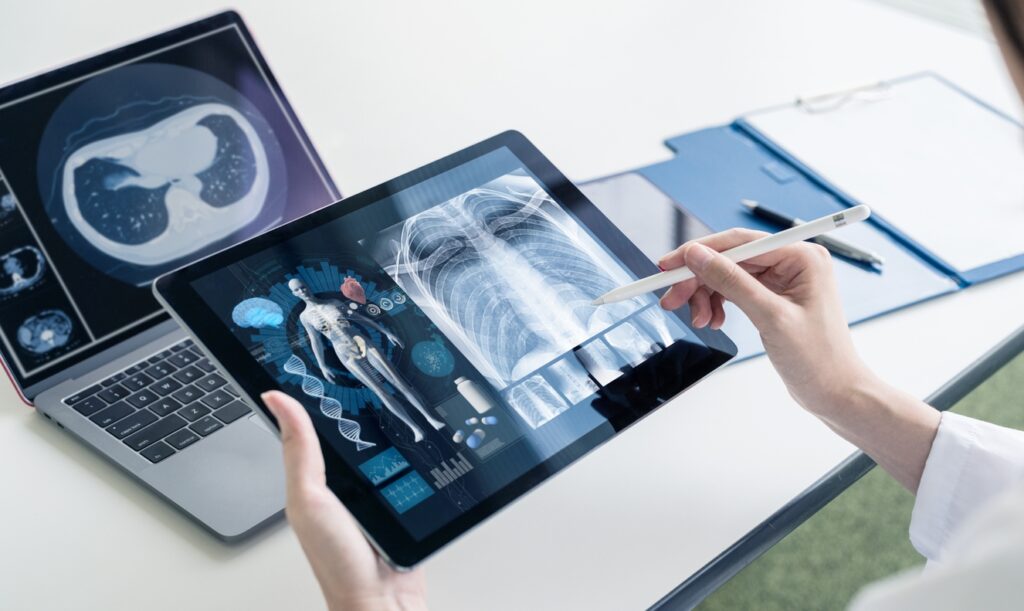 Andreessen Horowitz, a Silicon Valley venture capital firm founded in 2009, claims that the largest company in the world will be a consumer health tech company.
Today, four of the five largest companies in the world are consumer companies, and healthcare remains one of the most important sectors. Each of these companies – Google, Apple, Meta, Amazon (GAMA for short) – has recognised the huge opportunity in healthcare and is working to be part of it. But healthcare is complex and not the focus of the 4 giants, so apart from marginal acquisitions, we cannot expect any of them to win the race to own healthcare.
On the other hand, the world's largest healthcare company, UnitedHealth Group, is not a technology company and its poor consumer engagement will always limit its potential (its Net Promoter Score, a tool to measure customer satisfaction, is actually 4 out of 10).
The core competency of a healthcare company should be the ability to #involve and #frustrate patients by putting them first. 
How to get there:  
Today, for a consumer health startup with ambitions to become the largest company in the world, there are two alternatives:
(a) a vertical integration path of building a 'payvidor' (a combination of payor and provider) that eventually owns most of the care
(b) a horizontal path of building a consumer market or infrastructure layer that serves all other healthcare companies (an Amazon or a Visa of healthcare).
A vertical path:
Imagine if UnitedHealth Group and Apple had a child, with UHG's business model (a vertically integrated health insurer and provider) but with Apple's elegant consumer experience and brand loyalty. It would be hard to argue that this would not be the greatest company in the world. (Employees would ask their employers to offer it; seniors would choose its Medicare Advantage plan without a second thought. 
There is a reason this company does not yet exist, and it is the same reason the consumer experience in healthcare is terrible: third-party payers. Since consumers generally do not pay directly for health care, the system has been optimised for the real payers: health insurance companies and self-insured employers. In other words, the conventional wisdom is that there is no need for a health care provider or system to worry much about the consumer experience because consumers are not the ultimate purchasers, but insurance companies are. Insurance companies tell consumers where they can get care and how much they will pay for it, so there is no free market dynamic.
A horizontal way:
We then consider how a consumer marketplace or infrastructure layer can become the largest company in the world by serving all other healthcare companies. We see two main ways to become the largest company through a horizontal transaction in healthcare: one is to become the Amazon of healthcare, the other is to become the Visa of healthcare.
If you want to buy something, you most likely go to Amazon, search for the product, evaluate options from around the world by comparing prices and reliable reviews, and then complete the purchase. This magical experience does not exist in healthcare. When a person needs to find a doctor or book a medical procedure, they have many inferior options, ranging from Googling "allergist near me" to listing their insurance company's providers. People have little or no knowledge of cost and quality. The experience of finding the cheapest option for their medication or the best health insurance is no better. That is why we need an Amazon of healthcare, a universal place where people can buy health services, insurance and medicines, with reliable reviews, quality benchmarks and price transparency.
Today, partly as a result of the strong digital push from the pandemic in recent years, there is an infinite space to improve the consumer experience in healthcare and, as a result, to build big companies. Many large healthcare companies will be built on both models, vertically and horizontally integrated. The largest companies in the world are consumer companies that have emerged from relatively small sectors. The scale of the healthcare sector could support many more companies beyond the four of Google, Apple, Meta, Amazon. These companies will become the new reality in the healthcare landscape for people, and we are ready to embrace them and work on new challenges.